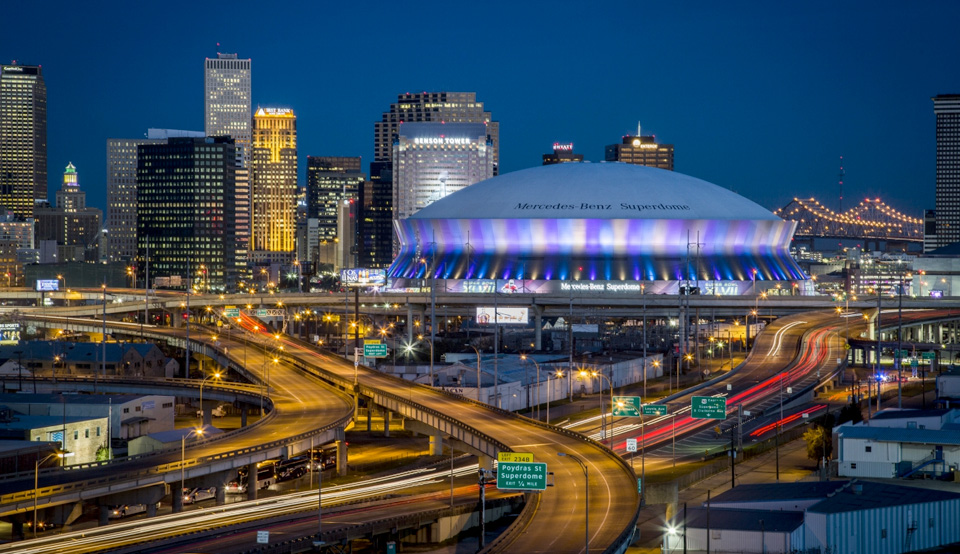 Whether it's showing up a day early, staying an extra day, or just playing hooky from PMA (it's okay, we won't tell!), there's too much to see in New Orleans to not take advantage. Five of our favorites:
1. French Quarter
Chances are, you're not bringing the kiddos along to PMA. But don't let that rule out a trip to the French Quarter. With the average fall temperatures in the low-to-mid 70s, New Orleans weather is perfect for strolling through the French Quarter. Amble through Jackson Square, where you'll see artists painting and buskers dancing. It's a virtual feast for the eyes not to mention your stomach! From iconic beignets with coffee in the open-air Cafe' du Mond to oysters at the Bourbon House Restaurant, you're sure to find something to satisfy and delight every appetite!
>2. Audubon Zoo
Offering a wide variety of activities, the Audobon Zoo is a local favorite. From the East African Colobus Monkey (say what?!) to the Spider Monkey, Sumatran Orangutan, White Alligator, and more, the Audubon Zoo is sure to delight! Check out live shows, including the Sea Otter Experience! Take time out to step off the show floor and see Ruby, one of the Zoo's newest residents.
3. And All That Jazz…. Preservation Music Hall
For the music lover in you, a trip Preservation Hall is a must! Established over 50 years ago to honor one of America's truest art forms – Traditional New Orleans Jazz. Located in the heart of the French Quarter on St. Peter Street, you can step inside and listen to New Orleans Jazz Concerts over 350 nights each year.
4. The National World War II Museum
OK, we'll admit this may sound a little nerdy for a getaway, but the National World War II Museum lets you experience history like never before. If you can free up some time on either Friday or Saturday, be sure to stop by the Museum and check out "Behind the Lines" which offers exclusive access to the museum.
5. Stormy Weather – Hurricanes and Such
While the weather in New Orleans may be stormy at times, you're sure to enjoy a refreshing, cool Hurricane Drink treat at Pat O'Briens. This iconic speakeasy was converted into to a legitimate establishment at the end of prohibition in 1933. Tens of thousands of visitors flock to Pat O'Brien's each year, to experience a taste of New Orleans. Some say it is a treasure in and of itself; others steer clear.
PREVIOUS POST
NEXT POST