Ah, finally, October and the final quarter of 2018! How's your 2019 tradeshow planning coming along? Is your tradeshow presence in need of a refresh? If you're like many event and tradeshow marketers, you probably spend a whole lot of time traveling and diligently taking care of business. Unfortunately, though, you may not always have the time to take hard look at your current trade show exhibit and exhibit design. Today is your lucky day! Just like the snap of a crisp fall morning, we've rounded up some amazing tradeshow exhibits, to help awaken the senses and help to move your plans in the right direction. Sweet!
1 When it comes to a busy trade show floor, there are exhibits, and then… there are traffic-stopping, attention-grabbing experiences. Meet Global Eagle Entertainment at the Aircraft Interiors Expo.
2 Big, bold, and bright, this 50 x 50 space celebrates this extraordinary brand.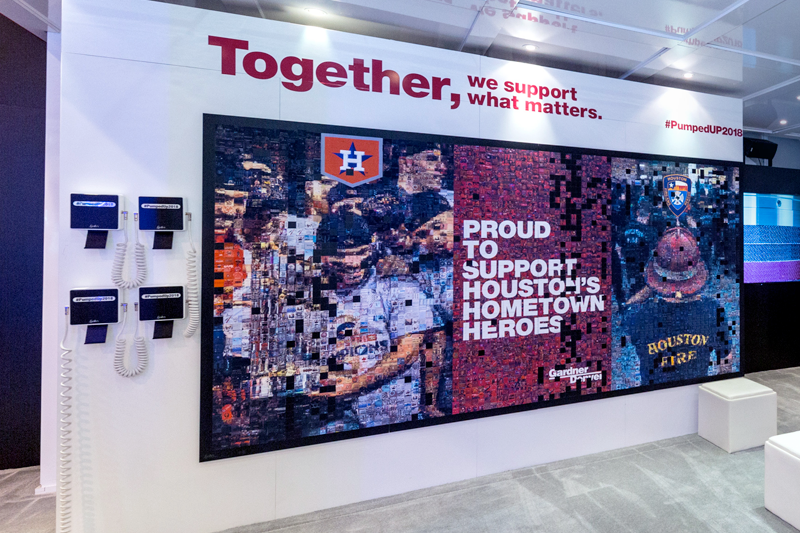 3 Engagement, interest, and excitement were central to the success of the experience all throughout this 20′ x 60′ double-deck environment.
4 Attracting attention and traffic by design, this 40 x 50 exhibit captures and captivates far and wide across the show floor.
5 Brains, brawn, and beauty add up to a perfect fit for "Best in Show" for this tech-savvy wonder.
PREVIOUS POST
NEXT POST